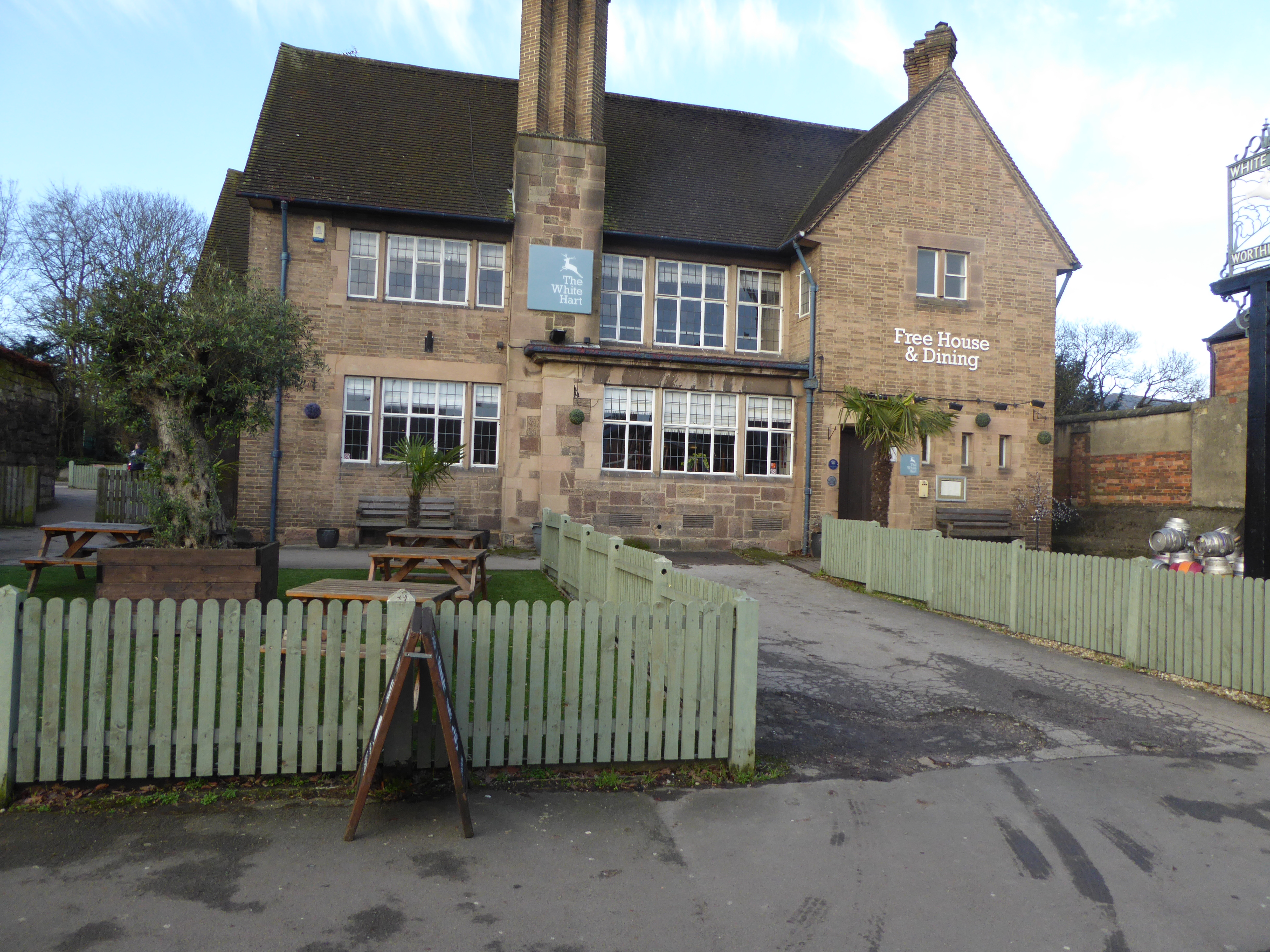 Recent News
Sold Property - The White Hart, Duffield, Derbyshire DE56 4GD
22/11/2018
The White Hart, 36 Town Street, Duffield, Derbyshire DE56 4GD
The long-time owners of one of Derbyshire's most renowned pubs have decided to sell up and spend more time with their family and enjoying other less demanding business interests.
After 18 years at the helm, Chris and Carol Nicholson have sold The White Hart in Duffield to Derby restaurant operator Seven.
The Nicholsons, who acquired The White Hart from Bass Taverns in 1999, had established one of the most well-known and successful public houses in Derbyshire but decided it was the right moment to finally call time.
Chris and Carol commented "We thoroughly enjoyed our time running The White Hart and being a central part of the Duffield community.  However, we felt the time was right to move on and pursue other interests. We wish Seven well as they take the pub into its next chapter."
Seven has a successful restaurant on Pride Park in Derby and hopes that its philosophy will integrate well into The White Hart. 
Campbell Salloway, Operations Director at Seven said "We have been looking at various opportunities for a second site and The White Hart was an excellent fit for us.
"We focus on providing a quality, value-for-money, fresh-food offer with a high standard of service and a casual, friendly ambience.  When we mix that with the established bar trade at The White Hart, we believe we will create a first-class Gastro Pub which the village of Duffield can be proud of."
"We will make certain structural changes and will undertake a refurbishment programme but this will be a gradual process so as not to create too much disturbance to our customers."
Matt Phillips of Matthew Phillips Surveyors acted on behalf of the Nicholsons and said "The White Hart is a quality public house and restaurant with an excellent immediate catchment and is well known throughout Derby and the villages surrounding.  It was great to be able to achieve a sale for Chris and Carol and I am sure that Seven will be very successful in its new venture".
Stephen Salloway of Salloways acted for Seven and said "We have been searching for additional sites for Seven for some time and their requirements are quite exacting. The White Hart ticked all the boxes for Seven and its investors and we were pleased to be able to arrange the acquisition and smooth hand-over for them."
Please contact Matt Phillips at Matthew Phillips Surveyors on 0121 353 2757 or 07973 837548 or matt@matthewphillipssurveyors.co.uk or Steve Salloway of Salloways, Derby on 01332 298000 or ssalloway@salloway.com.
< Back to News